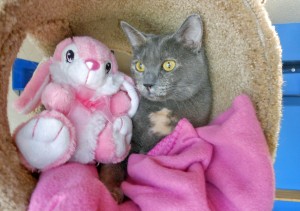 Are you looking for a beautiful kitty who has all of the best qualities? Meet Chloe! She is 1 year old and has such gorgeous pastel coloring and a wonderful "purrsonality" to match her good looks!
Chloe is outgoing, LOVES to cuddle, LOVES people of all sizes and ages including kids, and she gets along with cats and cat-friendly dogs! She quickly acclimates to a new environment and would enjoy meeting your friends and family that visit. Chloe has impeccable manners and is so easy to care for!
She is proud to be chosen as the Kitty of the Month! Email live.love.meow@gmail.com for more details!